24 Hour Locksmith Washington, DC – Locksmith Solution Washington DC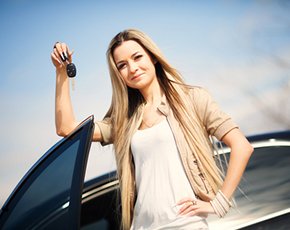 For the past decade, Locksmith Solution Washington DC has been serving Washington, DC area and has become the most reliable and professional locksmith agency in the area. We understand our client's issues and empathize with them therefore, our service is always much appreciated and anticipated. The experts at Locksmith Solution Washington DC have extensive knowledge and experience with various locksmith services like lock replacement, rekeying, key duplication, lock installation etc. and we perform all these tasks 24-hours as we understand that problems have no fixed time of occurring.
You may have seen many locksmith agencies advertising round-the-clock service and don't do so. However, our agency's main aim is to satisfy our clients anytime of the day, therefore, we stand firm on our promise of 24 -our Locksmith service.
Reasons we are a true 24 hour Locksmith service are:
Our experts
The experts at Locksmith Solution Washington DC have extensive knowledge of various locksmith services and are very professional, therefore, can solve your issue with utmost speed and proficiency. Locksmith Solution Washington DC hire's their experts after an extensive screening process that takes the experience, knowledge and professionalism of the candidate into account, so that they can serve the clients better. All the necessary tools are carried by our experts and they are ready to come to your rescue anytime of the day making this locksmith agency a true and must-try 24 hour Locksmith service, especially, in case of emergencies.
Our dedication to the clients
We hope to serve our clients to the best of our ability and strive to satisfy them by solving any issue they come to us with. We completely understand the issues that the clients face and there is no fixed time for emergencies or issues to occur therefore, our 24 hour Locksmith service strives to reach you as soon as possible, after you call. In the past decade we have done quite a good job of this thereby, earning us the name of best locksmith in Washington, DC area.
Affordable price
We know how important it is to maintain a budget and to help you do so, we offer our services at prices that are affordable to all. Some locksmith agencies apply a hefty extra charge for their 24 hour Locksmith service, but we, at Locksmith Solution Washington DC, aim to serve our clients without emptying their pockets completely. And in case of high traffic time, we don't even charge a surcharge, thereby, making our 24 hour service the best in Washington.
Go the safe way and hire a trustworthy locksmith agency like Locksmith Solution Washington DC for your 24/7 service needs.