Automotive Locksmith Washington, DC – Locksmith Solution Washington DC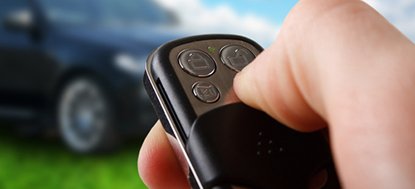 Keys are quite a small object that can be lost, misplaced or stolen very easily therefore, leaving you in a pickle, especially when it is your vehicle key. Just imagine standing outside the grocery store, next to your car and realizing that you cannot get in because you have misplaced your key. The first thing to do in such situations is to stay calm and contact a reliable Automotive Locksmith , like Locksmith Solution Washington DC.
Don't worry if you have broken key problem:
Keys are small objects that can be easily broken with no fault on your part, but ultimately getting you stuck in a hard position. The broken key will not allow you to get into your car, but don't worry! Our experts are ready to rescue you from such situations within just a few minutes of contacting us. So don't panic and simply give us a call.
Need Key duplication?
It is always good to have a spare key because it will prove to be your life boat in case you misplace or lose it. Our agency's firms are very experienced and can duplicate your keys within a few minutes, and if you don't have a sample key, our experts will make one after observing your car's lock.
Locked out of your car and need it unlocked?
Like any manmade object, car locks are also prone to technical issues or malfunctions and sometimes you may lose the key or misplace it. These issues will leave you unable to unlock your car. So, when stuck in such situations it is suggested you contact a reliable automotive locksmith like Locksmith Solution Washington DC, who has served Washington, DC for more than a decade. The swift and efficient service of our experts in unlocking your cars and resolving any issue will turn you into our loyal customer forever.
Replacement Car Key:
Losing keys is very common but replacing them is hard and becomes easy only if you have a reliable auto locksmith. From simple keys to transponder keys, Locksmith Solution Washington DC can replace any kind of automotive key with swiftness, that will leave you wonderstruck. Just contact Washington, DC's best automotive locksmiths and within minutes you will have the replacement of your car key in your hand.
New lock installation:
The car's lock get jammed, rusted or malfunctioned very easily, even with regular maintenance, therefore, installation of your new lock is very much needed. So, opt for a trustworthy automotive locksmith like Locksmith Solution Washington DC, that comprises of experts with knowledge of various kinds of car locks and keys.
Just dial 202-715-1347 and within 30 minutes the auto locksmiths of Locksmith Solution Washington DC will be at your service!