Car Lockout Washington, DC – Locksmith Solution Washington DC
Many of us have been in a car lockout where the door is locked and the key is left inside or you have lost your key and can't get into your car. Such lockout situations will leave you an easy catch for muggers lurking about. From the past decade the Washington, DC area have been served with the excellent 24 hour locksmith services of Locksmith Solution Washington DC, in case of car lockouts and much more.
What makes car lock outs the worst?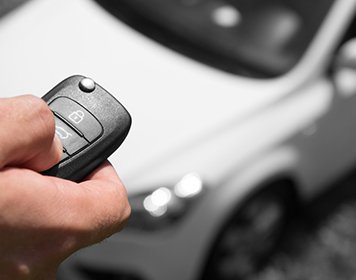 Getting locked out of your car is as irritating as getting locked out of your home, but is much more dangerous. The rising rate of crimes has increased the statistics of robberies, auto thefts and mugging. Imagine you are standing outside your car, unarmed and unaware – it would just be the perfect setting for an assailant's attack. It is always better to be safe than sorry, therefore, in order to avoid getting stuck in such a dangerous and sometime life threatening situations, it is important that you have a reliable locksmith to contact. One such locksmith is Locksmith Solution Washington DC that has served the Washington, DC with its excellent services and guarantees to come to your rescue anywhere in Washington, DC area within just 15 – 20 minutes.
24-hour car lockout assistance
Emergency situations like a car lockout can occur anytime of the day therefore, Locksmith Solution Washington DC's experts are ready to come to your rescue. Our experts and technicians are well equipped with state of the art tools and a vast knowledge of various auto locks therefore, can help you with any auto lock situation you are facing with amazing swiftness. Our experts are not only well experienced but also have great customer service therefore, giving you a friendly service at a very reasonable cost without any extra charges.
How our locksmiths will help your car lockout situation?
First, our experts will assess the lock and try to pry it open
Then non-destructive methods are employed by our experts.
We will create a new key so that you can access your car without delay
Your car lock will be assessed and if any issue is found then it will be replaced.
Your ignition system is thoroughly inspected and any necessary repair is performed without delay.
Why choose Locksmith Solution Washington DC?
We have more than a decade's experience under the belt, including quite a few car lockout cases.
Special auto locksmith team equipped with state of the art tools
Available 24/7 to serve you
Reasonable and affordable charges
Can reach you with 20 minutes of contact
Will resolve the issue as swiftly as possible
Get out of a car lockout situation with just a call to Locksmith Solution Washington DC!