Commercial Lockouts Washington, DC – Locksmith Solution Washington DC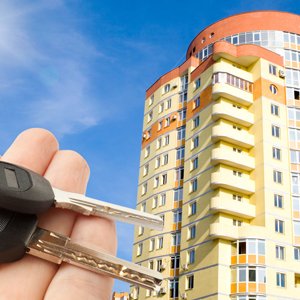 For any business owner, who has invested a lot of time, money and energy into his/ her work, their place of work becomes their second home. Similar to how you protect your home from any security risk it is important to protect the place of work from any security risk which may cause serious financial damage. Other than a chance of break-in, you may also have to face issues like commercial lockouts that will hinder your ability to access your work space for daily business.
Being a business owner, it is crucial for you to find a trustworthy and professional locksmith like Locksmith Solution Washington DC in Washington, DC area, that will come promptly to your rescue in case of a commercial lockout. Locksmith Solution Washington DC provides many other facilities like security system installation, 24/7 emergency service, lock replacement and much more, therefore, making it your go-to locksmith.
Selection of your locksmith
A commercial lockout compromises your business's security. Security is a very vital aspect of a successful business, therefore, the locksmith who will ensure this aspect must be chosen with a number of factors in mind. Many business owners just refer online or in phonebooks to choose a locksmith without considering any other factor, therefore, get conned quite easily. Hence, it is essential for all business owners to have a professional and trustworthy locksmith always at hand.
Factors to consider while choosing a locksmith
The locksmith agency must be very confidential so as to negate any risk of data theft.
The agency must have good amount of experience and client reviews.
The experts must carry their own tools and have the knowledge of various locks and security systems.
Must have a 24/ 7 emergency service that will help you any time of the day
The experts must arrive promptly for resolving the issue
Other than commercial lockouts the locksmith agency must be able to perform other jobs like lock replacement, security system installation etc.
The locksmith agency must have a valid ID and high recommendations
Reasons for choosing Locksmith Solution Washington DC
In the Washington, DC area, Locksmith Solution Washington DC is a highly recommended and well-known locksmith agency whose customer-base has been rapidly increasing due to their excellent service. We have vast experience in this field and our experts have solved numerous cases of commercial lockouts , and much more in Washington, DC. We are renowned for our prompt and professional service any time of the day.
Get out of a commercial lockout and get back to business! Just dial 202-715-1347 and get in touch with a trusty locksmith.