Key Cutting Washington, DC – Locksmith Solution Washington DC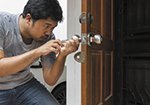 Keys are small objects that can get broken or misplaced quite easily thereby, leaving us helpless as we can get stuck out of our own homes or vehicles. Most of the time, we are quite careless with our keys and unless a situation like a broken key or lost key arises we do not realize the importance of these small metallic objects. And if, unfortunately, you are stuck in such a situation, you need to immediately get key cutting done by a professional as well as reliable locksmith. If you live in Washington, DC, Locksmith Solution Washington DC can serve you!
Issue with opting for a hardware store
Many clients like to get their key cutting done at a hardware store thinking that it will be cheaper and faster, but we forget the amount of hassle we have to go through. Unlike a locksmith agency, the hardware store does not have knowledge of many key kinds, therefore, they require you to carry your lock to get the key cutting done, which is harder than many think.
Another issue is that hardware store employees do not come to your home like locksmith experts do therefore, making the key cutting process all the more tedious and the resulting key does not have any quality assurance, hence you may be stuck with a broken key again.
Advantages of choosing Locksmith Solution Washington DC for your key cutting
High quality result

Locksmith Solution Washington DC ensures that the key made is of high quality therefore, eliminating any future problems of the key breaking off. The tools and metal used for the key cutting by us are of superior grade, so naturally, the resulting key will also be of high quality.

24/ 7 service

There is no time or day for you to lose your key or for the key to get broken and Locksmith Solution Washington DC understands this, therefore, we provide 24/7 service. This service assures you that your issue will be resolved any time of the day by just a call to Locksmith Solution Washington DC.

Experts for key cutting

The technicians in our locksmith agency are well-experienced and also have extensive knowledge in the art of key cutting ; therefore, they can make any key in a matter of a few minutes of reaching the property.

On site key cutting

To reduce the hassle of carrying the lock to the hardware store we have employed experts who can craft a key by examining the lock at your location.
Get great key cutting service with Locksmith Solution Washington DC in the Washington, DC area.