Lock Replace Washington, DC – Locksmith Solution Washington DC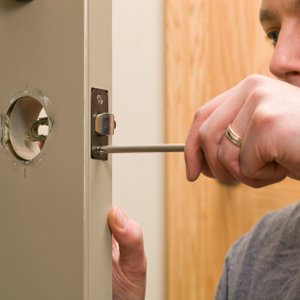 A lock is an essential part of your premise's security system as it protects you from intruders and also protects your valuables. But like any man-made object, it has to be maintained and when the time comes, it has to be replaced. Having a defective or damaged lock is like attempting to protect your home with just a pepper spray, simply and utterly impractical; therefore it is crucial to get updated.
It is not just the matter of defective locks, but the improving technology has given us access to new locks that are digital, mobile operated etc. thereby making life easier and hassle-free. So it is important to get updated with improving technology and to replace your locks before it is too late. Protect your home by getting lock replace service in Washington, DC.
Here are few reasons you must use a lock replace service:
Key gets frequently stuck in the lock
Had a break in or a break in attempt
Gave the key to someone and forgot to get it or the person is suspicious.
The lock is rusted
Change in partners, roommates etc. who had the key to the lock
The lock is too outdated and a new technology is available in the market
Help from Locksmith Solution Washington DC
We are ready to serve you once you decide to get your locks replaced. You may think of getting a whole new security system, but without an updated lock, that is just a silly thing to do. Having an updated lock will ensure your safety more than a new updated security system and not to mention the money as well as work it will save you. For locks replace solutions and to get updated with the guidance and help of an expert, call Locksmith Solution Washington DC.
Which lock should you choose?
The rising crime rate has increased the production of varied types of locks, so when you choose one for yourself, you will surely get confused on what to choose. The new versions available may attract you, but it is crucial consider all your requirements and needs before you buy a lock. This is not possible for the inexperienced as an expert's consultation is much more advised, especially, when the safety of you and your family is at stake. Call Locksmith Solution Washington DC and our experts will arrive at your property to assess your needs and will proceed to install a lock suitable, especially for you.
Get excellent and prompt locks replace service in Washington, DC by dialing 202-715-1347