Lockout Service Washington, DC – Locksmith Solution Washington DC
General reasons for lockouts
Lockout is a very common issue that many of us face at least once in our life. The usual reasons for it are-
Human Error

It is in human nature to commit silly mistakes, even a person with the strongest or the highest IQ tends to forget one thing or the other. But the negligence that we commit causes major issues. Getting our keys stolen is not our fault but loosing or misplacing of keys and forgetting our pass-codes is due to sheer negligence on our part. After we commit these common mistakes, we tend to find ourselves in situations that are hard to get out of.

Technical issues

Like any manmade object, locks also face technical issues at times, which are not your mistakes, but it's you who has to suffer the consequences. Many locks come with issues like jammed mechanisms, faulty euro cylinders, or keys that may not work, causing you to get stuck out or locked out of your own vehicle or home. Regular maintenance is the only way to avoid such issues. These issues cannot be solved by you, as they need an expert to solve it in the right manner without worsening it.
Need for Lockout service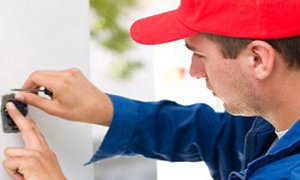 Lockouts are not only the reason for great awkwardness but can also be quite dangerous. With the increasing crime rate, it is crucial for our safety to take the necessary precaution to prevent robberies or other crimes. To protect yourself from any dangerous or potentially threatening situation, you need a good lockout service , which will arrive promptly to fix your issue and is ready to come to your rescue at any time of the day, regardless of your location. You can easily contact Locksmith Solution Washington DC, if you live in Washington, DC.
Reasons to choose Locksmith Solution Washington DC
Our lockout service is the most trusted in Washington, DC community because we understand the ramifications of lockouts. A few of the reasons for choosing Locksmith Solution Washington DC are
Prompt service, ready to cater to your needs
Night or day, we are ready to serve you
We have particular technicians that specialize in lockouts, therefore can solve your issue at once.
We have numerous service vehicles that are ready to come to your aid
Our prices make us affordable to all
Our extensive experience in lockout service makes us perfect to solve your case effortlessly
We also provide advice and assistance with home security systems, locks, etc. to protect your homes
Our excellent customer reviews makes us the most sought after lockout service in Washington, DC
Scared, irritated and locked out in Washington, DC, thereby need help? Then immediately call Locksmith Solution Washington DC at 202-715-1347 for amazing and quick lockout service.