Locksmith And Key Service Washington, DC – Locksmith Solution Washington DC
Why a Locksmith?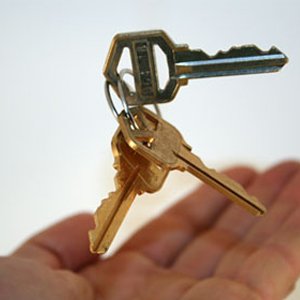 It isn't unusual that everybody at some point in their life happen to stand outside their home or look perplexed with the safe that has been locked, because you have lost or misplaced its key. Or it could be a case of the lock wearing out after serving its years of service and isn't ready to budge when you try opening it. The imminent resolution one looks for is to break open the locks. Is that a wise choice? How about seeking professional help? This can help you secure the lock and also replace it effectively, so that it doesn't cause more trouble later. With a lot of locksmith and key services that you get at outlets like a hardware shop or by vendors claiming to provide such services in Washington, DC, choosing the right professional has become difficult. Don't think too hard – a one stop solution would be to approach Locksmith Solution Washington DC. We provide outstanding professional locksmith and key service in Washington
How different is Locksmith Solution Washington DC from the others?
A handyman that you pick from the street side with a host of keys and locks on display would have no idea on how locks and keys function these days. They could end up doing more damage to the system rather than rectifying it. A professional insight to locksmith and key service with updated knowledge of how the systems function, the knowledge and methodologies for installing or fixing locks – these are what make the team at Locksmith Solution Washington DC unique. Be assured of excellent service, even if they are handling technically taxing jobs of this kind.
How does the team at Locksmith Solution Washington DC help you?
Key Services – Making the keys with superior materials for your locks such that they support your needs, with better longevity is the team's 'key' mantra. The team crafts any kind of keys – from internal cut keys to the modern transponder type.
Lock Specialists – Deploying the hands-on experience gained over the years and with modern methodologies, Locksmith Solution Washington DC's locksmiths can just fix your malfunctioning locks in a jiffy. The Locksmith Solution Washington DC's expert services do cover installation of complex locks and give you the security that you and your assets need.
In lieu of the above two prime services of our locksmith and key services , Locksmith Solution Washington DC does provide you a round the clock facility to access these benefitting services in Washington, DC. So what are you waiting for? Ring Locksmith Solution Washington DC at 202-715-1347 and get details on our services!