Locksmith Service Washington, DC – Locksmith Solution Washington DC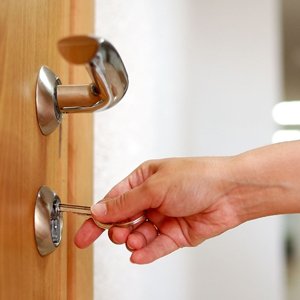 The constant hard work and dedication to serve our clients has made Locksmith Solution Washington DC the leading locksmith service provider in Washington, DC. Various services like 24/ 7 emergency services, lockout services, installation of security systems, master key systems etc. are done swiftly and professionally by Locksmith Solution Washington DC's experts, thereby, making us a go-to locksmiths service for many.
Helping in keeping home's safer
Safety and security of your family as well as yourself is a crucial aspect in today's world, especially, when you consider the increasing amounts of crimes like break-ins, robberies etc. But don't worry, Locksmith Solution Washington DC is ready to help you in keeping your home safe in Washington, DC by providing services ranging from simple lock repair to the installation of a security system.
Commercial locksmith service
After home, your place of work becomes your second home especially for business owners and entrepreneurs, who have invested a lot in their business building and therefore need top grade security for it. The experts at Locksmith Solution Washington DC understand your situation, and thereby use their vast knowledge and experience to secure you business from any harm. Services ranging from simple replacement of locks of any kind to installation of high-security locks are provided by us in Washington. You can contact us with just a call.
Washington, DC's best auto locksmith service
There are few things that can be more irritating than getting locked out of your car, and in some cases it can also be dangerous when you are stuck out of your car in a shady neighborhood where you can be harmed easily. But don't worry, the experts at Locksmith Solution Washington DC are ready to come to your rescue with their prompt and knowledgeable locksmiths service. Our various service vehicles ensure that we reach you at record time and the extensive as well as updated knowledge of our experts can solve any kind of issues with locks within minutes.
File cabinet and safe unlocking
Most of our homes contain safes and file cabinets that hold papers as well as things that are important to us, therefore, these must be taken care of. Locksmith Solution Washington DC provides amazing file cabinet and safe unlocking services as well as services like installation of the safe, repairing of the safe's lock and much more at quite a reasonable rate.
Call us now!
Locksmith Solution Washington DC's experts are available to serve you 24/ 7 and they will arrive promptly to help you out with your issues. After experiencing our excellent service, we're sure that you will become regular users of our locksmith services.