Master Key Washington, DC – Locksmith Solution Washington DC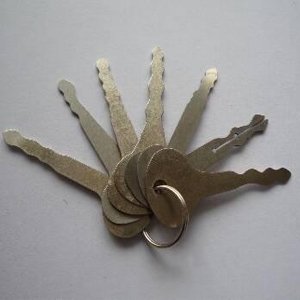 Master key is a type of key that opens a number of locks, thereby, reducing the hassles of carrying a large key ring that is quite heavy to carry around. Other than reducing your carry load, Master Key also helps in protecting your homes better because it reduces the chance of break-ins as you will have a high degree of access and control on the locks.
But this system must always be installed by a professional service like Locksmith Solution Washington DC that has various stores across Washington, DC and also provides a number of other services like installation of locks, lock replacement and much more, thereby, ensuring your safety.
All you need to know about master key systems
How it works?
For the installation, a locksmith should first evaluate all the locks in your property and have them rekeyed, which is quite a tiresome job. It also helps to identify any locks that need to be replaced. When the system is installed, the internal parts of all the lock in the premise like cylinders, pin etc. are re-arranged in such a manner that the lock can be unlocked with two different keys, one is the master key and another is a simple key assigned to each individual lock. In simple words, the master key can unlock all the locks and giving the key-holder great access.
Security advantages of Master key systems
Other than being very convenient, a master key system also enhances the security feature of your locks. This system gives primary access control to the key holder as he/ she can open any locks in the property without the need of different keys that may get lost. Since no one but the master key holder will be able to open all the locks, it minimizes any chances of break-ins. Other than this, this system also provides a great amount of flexibility and customization, as a hierarchical system can be setup to provide control of the whole building's access as per your specific needs thereby, reducing chances of misuse. This system is very recommended for building owners, office heads etc. that have to control a large property and a number of locks all by themselves.
The system must always be installed by a professional agency like Locksmith Solution Washington DC.So, for all your master key needs in Washington, DC, dial 202-715-1347!